Play Brain Bats on Friday the 13th:
Hack Manhattan! is unleashing Brain Bats at Come Out & Play in downtown Manhattan. Visit us to try a bigger, awesomer version of the classic pong video game on a giant 6 foot by 8 foot display, controlled by players' minds. Participants interact with the installation through our NeuroSky MindWave headsets. These devices monitor brainwave activity, which we then channel to pit the players against our artificially intelligent Pong opponent.
Date:13 Jul 2012
Location: @Seaport
Address: Front St & Beekman St, New York
Time: 7:00 PM to 11:00 PM
Map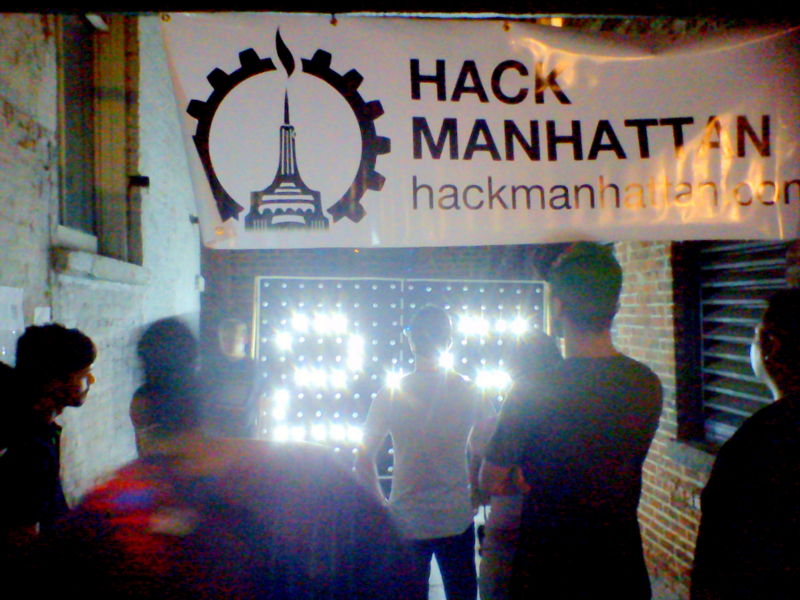 Designer:
Hack Manhattan
Jeff McCrum, carpenter. Justin Levinson, manual worker. Guan Yang, hot air. Robert Diamond, solderer. David Reeves, scalper. Daniel Packer, president. Crystal Butler, submitterator.