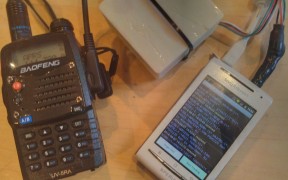 A couple of years ago, after Hurricane Sandy hit NYC and the lights went out, along with the cell phone towers, a few of us at Hack Manhattan decided to get our amateur radio (ham) licences so that we would be better prepared in future. We also started an amateur radio club (callsign K2HMH) and several members have been active doing projects related to radio.
We now have enough members qualified to administer the tests ourselves, and with some help from our excellent friends at King's County Repeater Association, we are running a test session on Sunday April 27th at 10 a.m. at Hack Manhattan.  If you'd like to take a test with us, you must sign up for the exam using our registration form. You'll need to bring originals of any previous licenses, and one each of IDs with your photo and address.
Once you pass your test and receive your license, you can get on the air with us at the space. There are radios and antennas for VHF/UHF, and for HF. In the past we have operated an APRS digipeater, and we currently have a simple vertical wire installed on the roof for HF at 10m, although with a bit of tuning and digital modes we have been able to make contacts on several continents!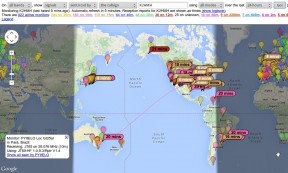 We are planning additional test sessions in the future, along with some antenna building, perhaps setting up an emergency repeater, and a radio meetup. If you'd like to get involved and help with our radio efforts, or just introduce yourself, you can join our radio mailing list. 73's from K2DCR!